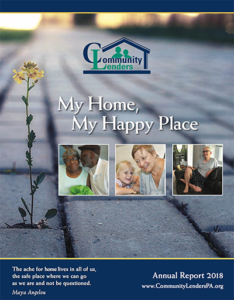 Where do you go when you need to recharge?  Where is the best place in the world to kick off your shoes and relax?  Where do you go to enjoy time with friends and family?
Many of us retreat to a "happy place;" a place that is calming and uplifting.  For many this place is home.
See this year's exciting and unique projects ranging from group homes, to low income housing to senior accommodations.  They all have one thing in common; residents have a place to call home.
Download the PDF of the 2018 Community Lenders Annual Report.