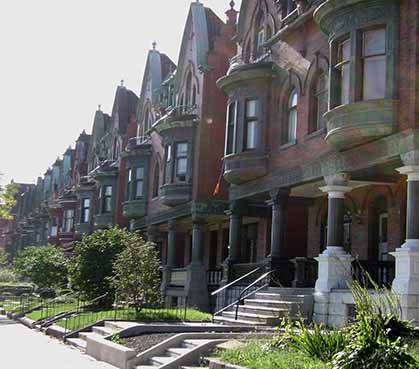 Mission First Housing makes it their business to provide safe and affordable housing for the most vulnerable populations.   In the case of the Parkside, there was also the effort to preserve historic, grand Victorian-era homes that were in close proximity to Fairmount Park.  Mission First gutted and modernized the interiors of these stately buildings and preserved and restored the historical integrity of the exteriors.  Original features include marble columns, wrought-iron gates and copper detail work on the facades.
Parkside 2000 Associates, L.P. was created for the preservation of 82 units of subsidized rental housing in the Parkside neighborhood of West Philadelphia.  These grand historic apartment buildings are an example of late 19th Century Flemish architecture.  The apartments are across the street from Centennial Memorial Hall which now houses the Please Touch Museum.
The properties are managed by Mission First Housing Group located in Philadelphia, PA.